Catch bag, black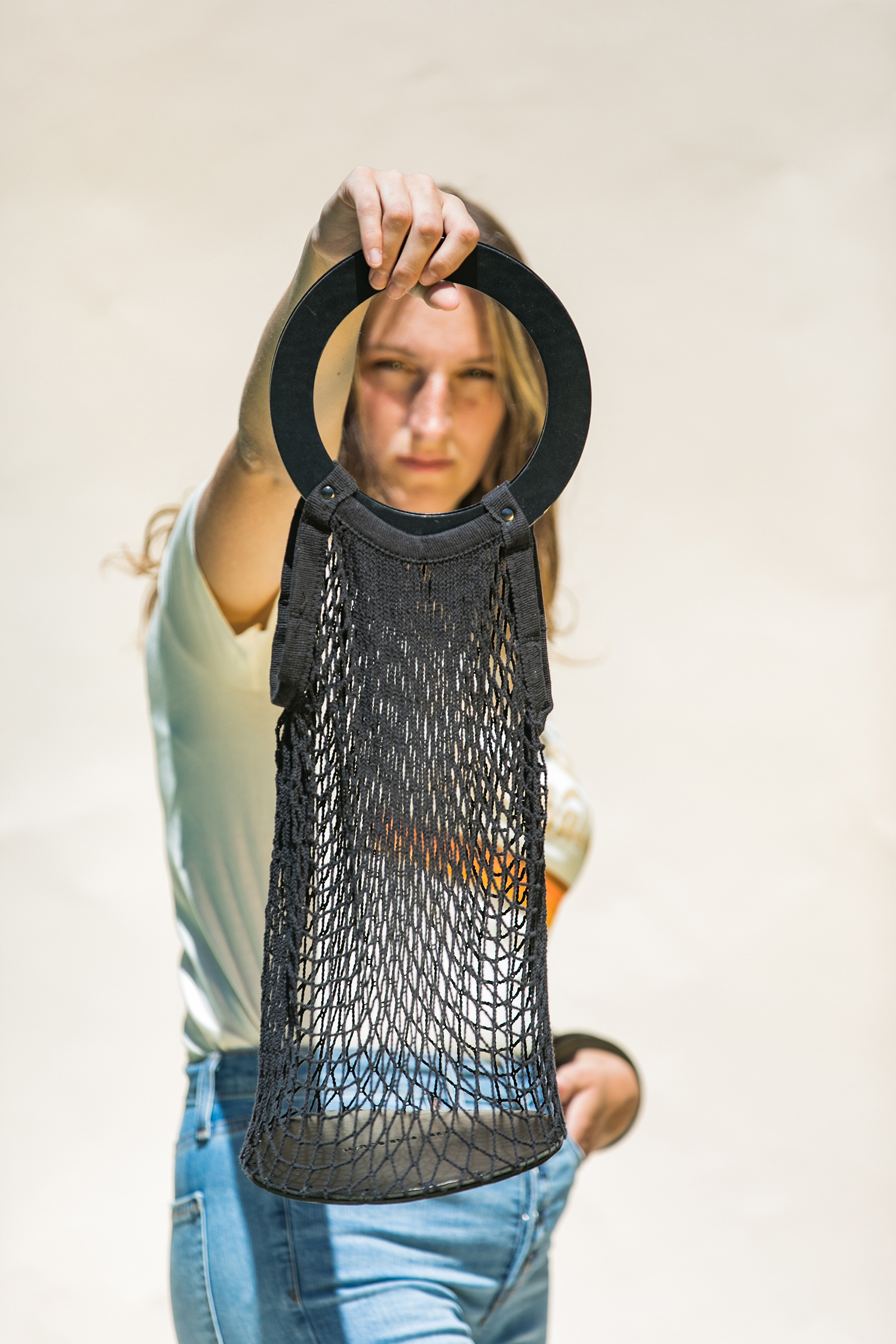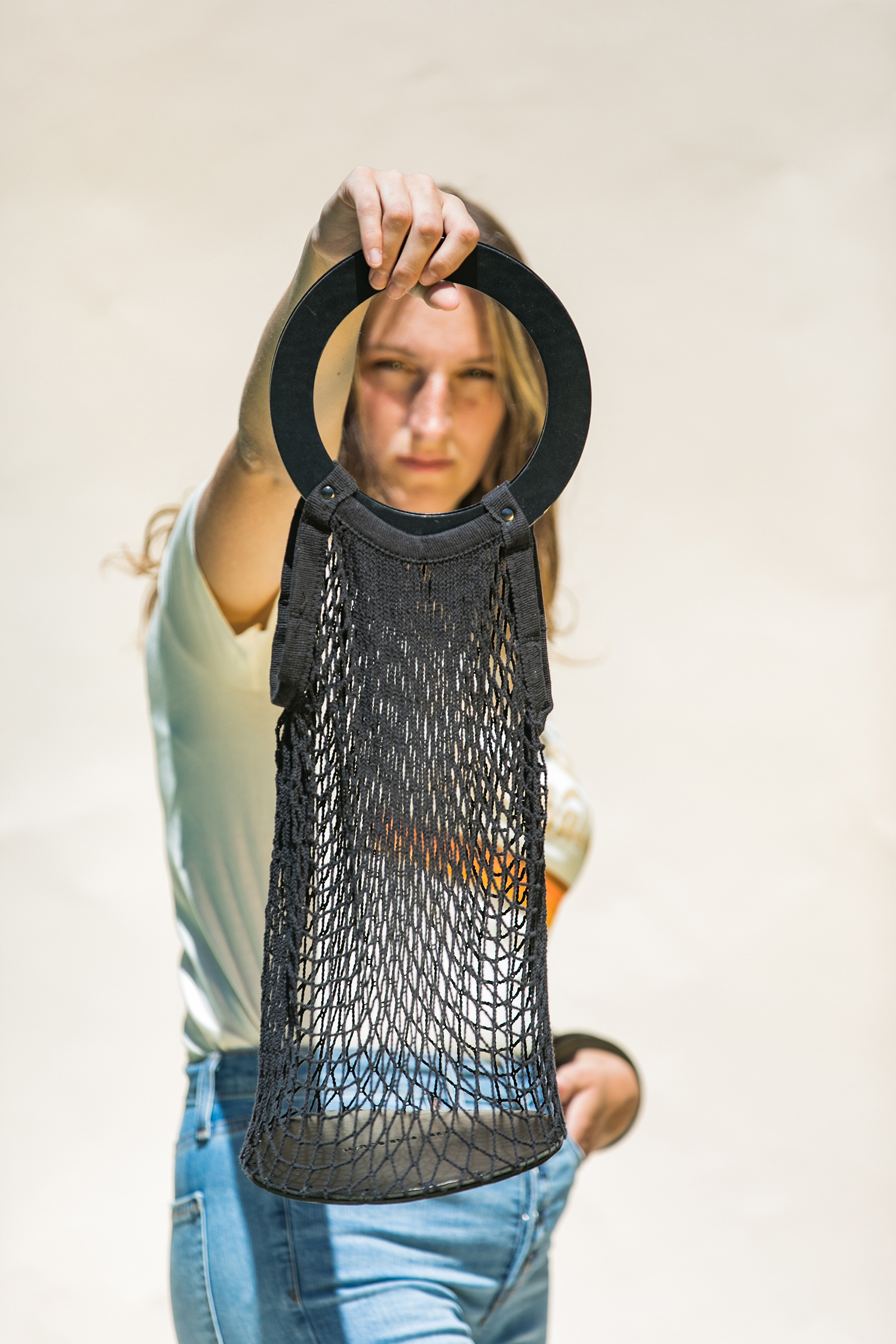 Catch bag, black
An updated classic mesh catch all bag for everyday and everywhere. Leather circle handles fit comfortably over the shoulder or in the hand. A leather base sandwiches the mesh bag to create a bag that won't collapse and makes it easier to retrieve contents.
The leather handles and base are made from black vegetable tanned leather which weathers daily use and all weather. Perfect for the beach, pool, farmers market produce, or an everyday bag around town. Stylish enough to take from day to night!
Handles measure 9" in diameter on the outside, and a 7.5" diameter opening. Leather base is 9" diameter. All leather is hand cut and the bag is hand constructed.